Benefits of Using a Self Storage Unit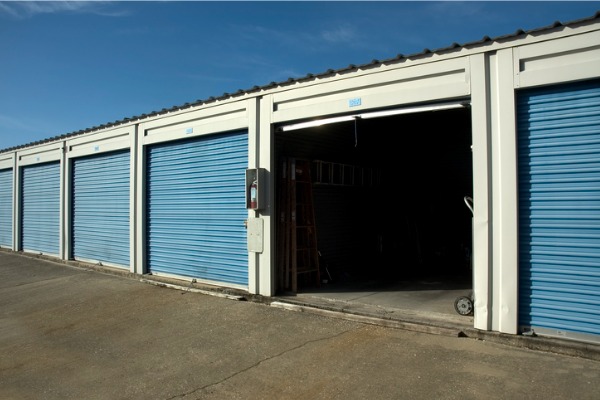 In today's fast-paced world, finding adequate space to store our belongings can be a challenge. That's where self-storage units come to the rescue. Whether you're downsizing, moving, or simply need extra space to store your valuables, self-storage units offer a range of benefits. In this blog, we'll explore the advantages of self-storage units and how they can provide convenience, security, and space maximization for your storage needs.
Convenient and Flexible Storage Options: One of the primary benefits of self-storage units is the convenience they offer. With a wide range of unit sizes available, you can choose a storage space that perfectly fits your needs. Whether you have a few boxes or large furniture items, self-storage units provide the flexibility to accommodate your belongings. Moreover, many storage facilities offer convenient access hours, allowing you to retrieve your items whenever it's most convenient for you, 24/7 in some cases.

Enhanced Security Measures: Self-storage facilities prioritize the safety and security of your belongings. They employ various security measures, including surveillance cameras, secure access systems, individually locked units, and well-lit premises. These precautions provide peace of mind, knowing that your items are protected from theft and unauthorized access. Additionally, reputable facilities often have on-site managers or staff who can address any concerns or questions you may have.

Space Maximization and Organization: Self-storage units provide a valuable solution for maximizing your available space. If you're facing a lack of storage options in your home, office, or business, a storage unit can help you free up valuable space by storing items that are not frequently used. This can be especially beneficial during seasonal transitions or when downsizing. By organizing your belongings in a storage unit, you can create a more efficient and clutter-free living or working space.

Preservation of Belongings: Certain items, such as antiques, delicate furniture, artwork, documents, or electronics, require special care to maintain their quality over time. Self-storage units often offer climate-controlled options that regulate temperature and humidity, providing an ideal environment for preserving sensitive belongings. By protecting your items from extreme temperatures, moisture, and other damaging elements, you can extend their lifespan and value.

Cost-Effective Solution: Self-storage units offer a cost-effective solution compared to alternative options such as renting a larger living or working space. With competitive monthly rates and the ability to choose the unit size that suits your needs, self-storage allows you to pay for the exact space you require. This makes it an affordable option, particularly for individuals or businesses with fluctuating storage needs or short-term storage requirements.
Self-storage units provide numerous benefits, offering convenience, security, and space maximization for individuals and businesses alike. With flexible storage options, enhanced security measures, space organization capabilities, preservation of belongings, and cost-effectiveness, self-storage has become a popular choice for storing personal and business items. So, whether you're in the process of moving, decluttering, or need additional space, consider the advantages of self-storage units to simplify your life and create a more organized and secure environment for your belongings.